It all starts with
an idea...
Every project is different.
We try to approach each client individually, because individual needs are individual. We care about the quality of the code and cooperation.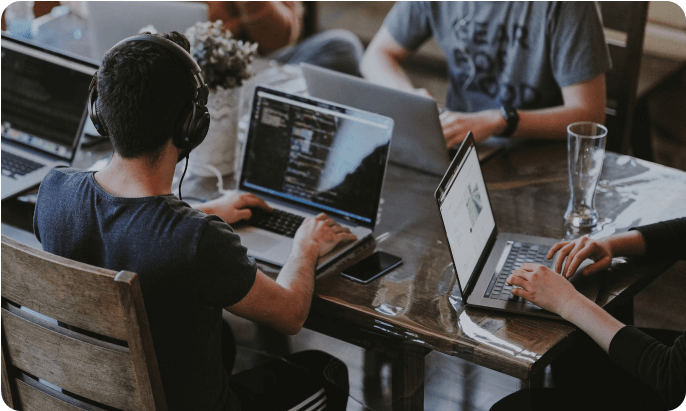 Communication
Communication between the customer and us is a key aspect of the cooperation. Therefore, if you prefer to talk on the phone, we will assign to your project a Project MAnager who likes this form of communication. The same goes for email, Slack or Trello. Let's choose together the tools that will be the most convenient for us and for you most convenient.
Flexibility
We can be flexible when running projects. This means, if you need to increase your programming resources, all you have to do just let us know, and we will quickly engage additional people to help with your application.
Responsibility
We are responsible for many successes and have also experienced failures. You can be sure that in the course of cooperation with us we will share with you our experiences and observations.
Engagement
You can always count on our goodwill and commitment to the Project. We will expect the same from you. Partnership approach and trust in us are the last key elements necessary for the realization of your idea.