XSystem
Redesign the website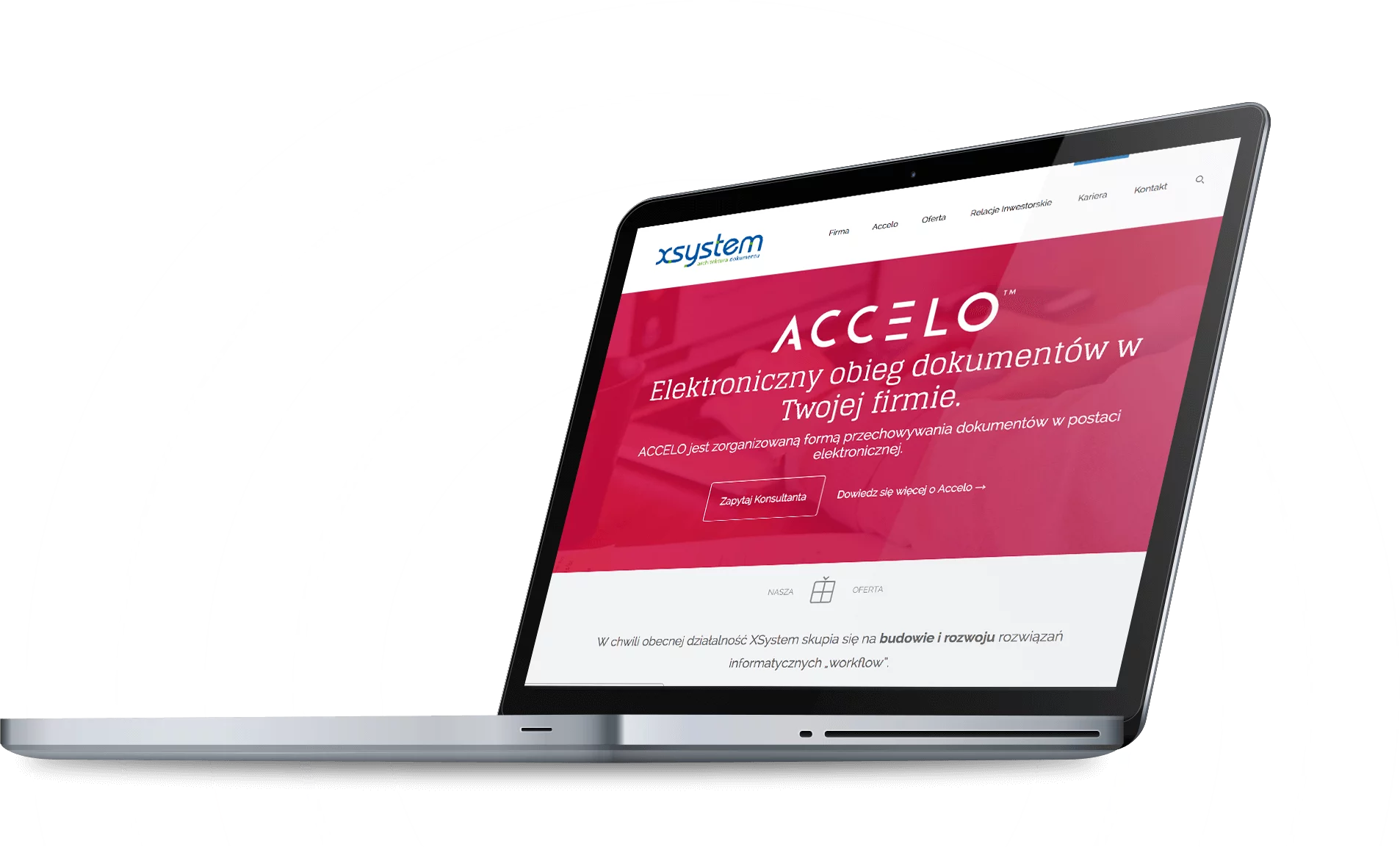 In cooperation with XSystem S.A. We have redesigned their website to match the current trends and standards in the archiving and digitizing industry.
Task
Our task was to conduct an analysis of the XSystem S.A site at that time, to propose a change to the information architecture, and to develop a new CMS engine in line with customer requirements. The new website was supposed to be modern, representative and emphasizing the professionalism and competencies behind the XSystem brand.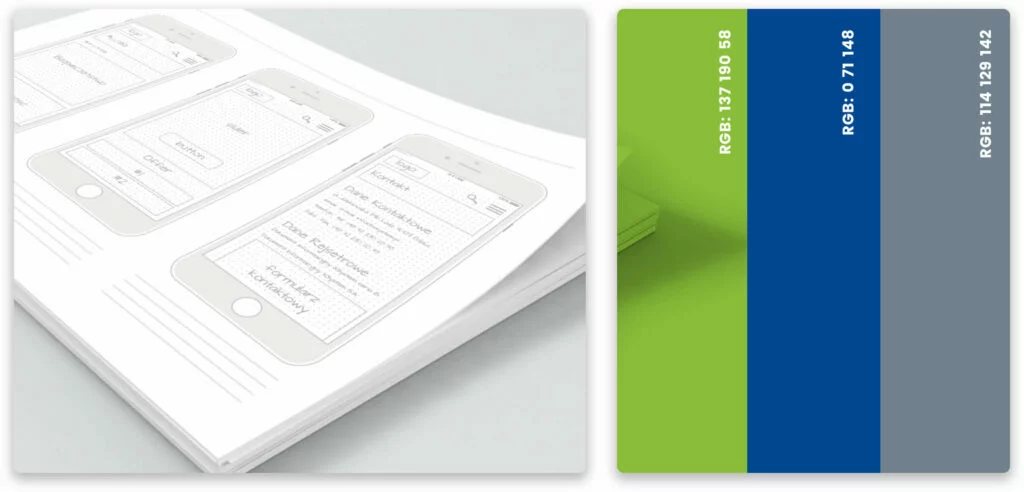 Challenges
Responsive Web Design
One of the most important requirements of the client was to create a service in such a way that it adapted to the resolution of each type of screen: desktop, tablet, mobile devices. For this purpose, we have used the RWD (Responsive Web Design) technology to achieve the intended effect while preserving the same information architecture on all devices.
Graphic project
When preparing the graphics for the XSystem website, the most important things for us were:
Demonstrate in a user-friendly way the XSystem's competence in the field of archiving and digitizing documents.
Order and create a new information architecture.
Preparing a dedicated subpage for Accelo, a document management and storage system that is a key customer product.
Standardize the offer of printing products and transfer it to a new website.
Preparation of a transparent section of investor relations with a tool that downloads stock of the company.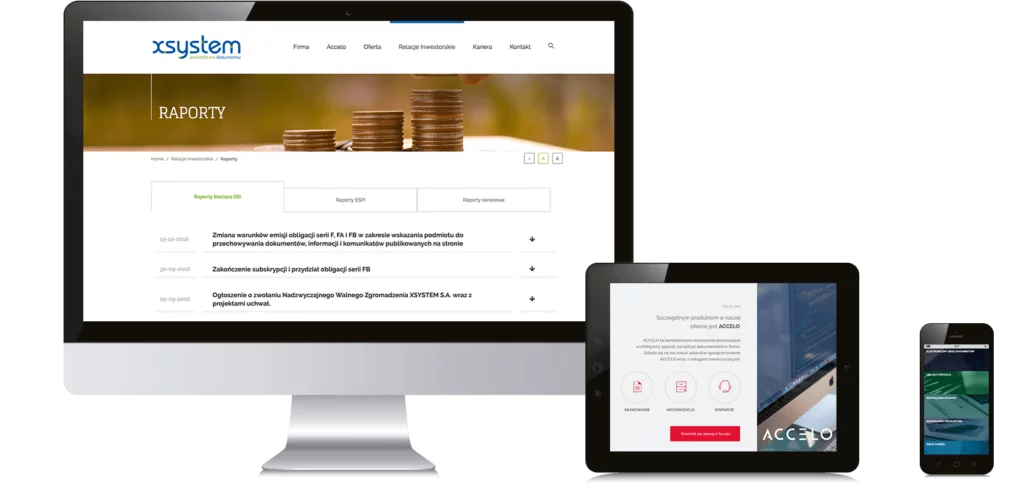 Personalized content management system
The key for the client was to build a website based on a content management system - WordPress. This choice was made due to the flexibility and ease of engine expansion with new components and the popularity of the solution itself. The system itself was prepared in such a way that the customer could edit all the content on the website independently (without IT support).
Multisite
Using the wordpress Multisite, next to the XSystem website, we have built a twin system - the Print Portal, which provides customers with production solutions for a broadly understood printing industry. Both websites are one application running on the same server and having one database.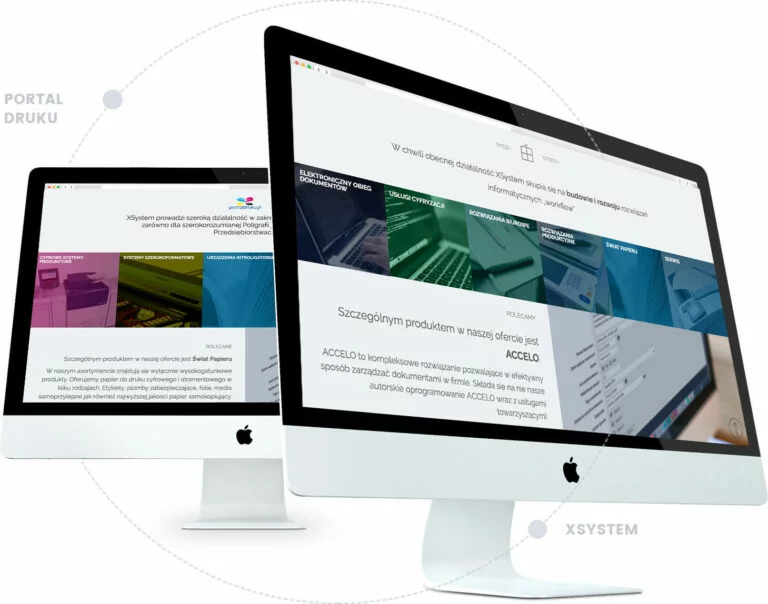 Final effect
The XSystem website has a completely different look, tailored to the latest trends and user requirements. Full responsiveness ensures the comfort of viewing it on any screen, while personalized content management system allows administrators to freely add and edit content.