Remote onboarding - they discovered one simple trick...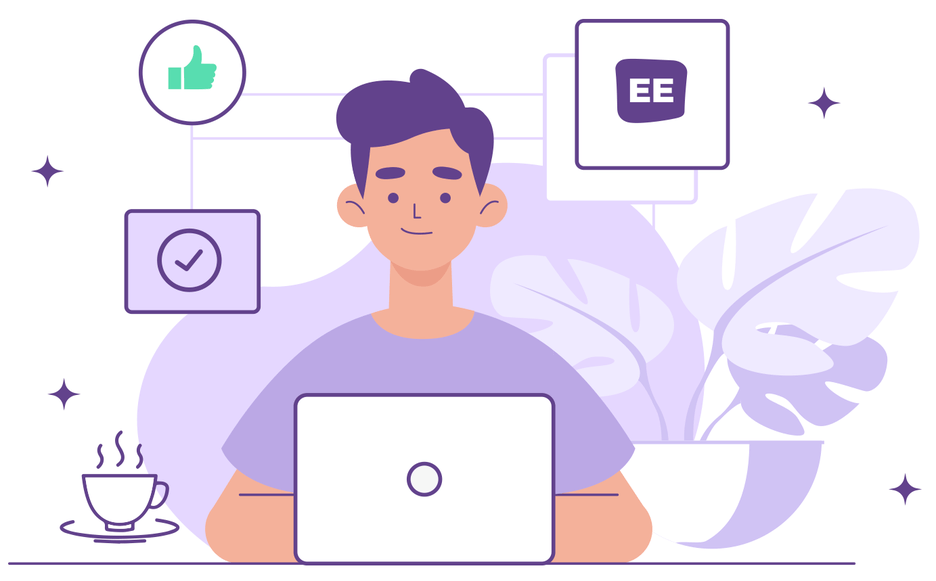 Okay, not just one, but a few, and we didn't just discover them, but we put in the pain, sweat, and tears, as well as a lot of falls and getting up, to get to a place where we can handle hybrid work reality pretty well and not be at the bottom. Do you want to know our secret?
Recruitment, recruitment, and more recruitment, the mission continues
All the corporate writers have long since jumped on the pandemic bandwagon and are spewing advice left and right on what to do to make things good/better/best. I won't pretend that we're sitting up late at night reinventing the wheel, because that's not our specialty and we won't pretend otherwise. However, we unabashedly use the advice, because as A'Tomek said to Tytus, "A man starts from scratch, but whoever learns, doesn't stay at zero." Today, I'll tell you a bit about how we onboard at a time when interpersonal relationships are loosening up. Here's our The Best Of Onboarding Mixtape.
Before Day 1
We're in contact. It may seem trivial, but once you're with us, expect us to write, call, and text (within reason, although we're very happy you're joining us). Before you actually or virtually cross the threshold of EENGINE as a member of our tribe, you'll find out what your first day will look like.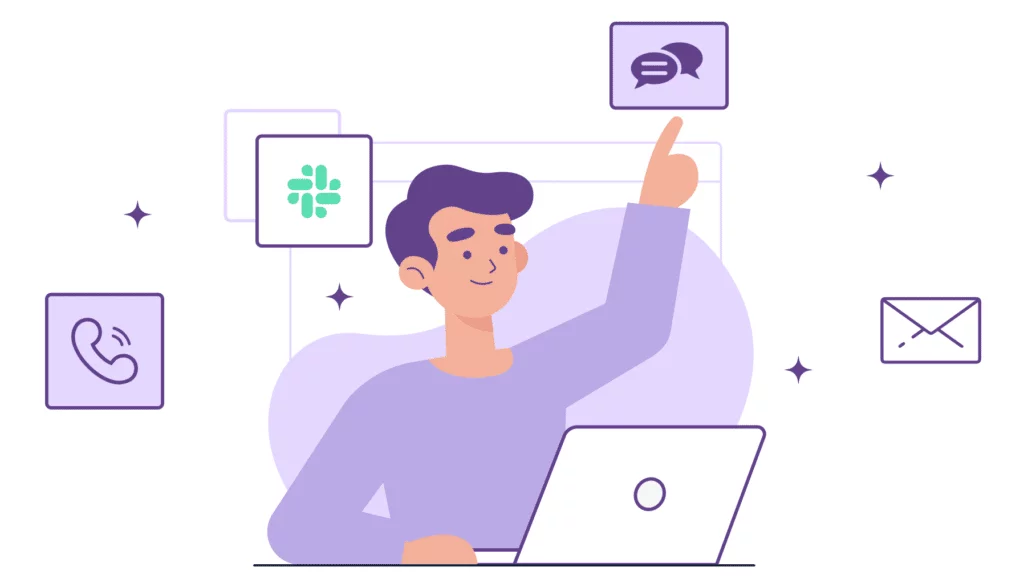 Day 1
I'll let you in on a little secret, it's a pretty nice day and we're trying to make it as stress-free as possible. First of all, you'll take care of all the necessary formalities, and then you'll be given the whole FAQ EE (ways of communication, in-house customs, tools, and even a reminder about how to sort garbage and divide property in the fridge ;) to read and practice. All of this will be done over EENGINE coffee (or in the case of remote work - your own coffee). We've chosen Trello as the best platform for getting used to the company's operations - it's convenient, you'll get to know one of our basic tools right away, and you'll also see graphics prepared by our reliable Madzia. You'll also get to know the team. For this occasion, dress up a bit, at least from the waist up, in something that isn't pajamas, because you'll have a few meetings - from people you'll be working with directly to our CEO.
There will be gifts 🙂 because we celebrate a lot.
First week
You already know some of the team, you're slowly getting into new responsibilities. Of course, not alone, because we're a team for a reason. We may not hold your hand, but we'll certainly not leave you with any unresolved doubts. In addition, we'll meet on Zoom or Google Meet for a presentation about EENGINE, during which I'll tell you about the core values of EENGINE and who our clients are.
I also encourage you to join various groups on our Slack. There's something nice for everyone and it allows you to stay in touch with colleagues. And if you don't like any of the groups, you can either start your own or join daily online meetings with coffee and casual conversations about anything. Or both 🙂
Second week
You have already gone through our tools, had meetings with clients, emotions have subsided a bit, and now it's time for the first summary - a feedback meeting. This is the time when you can share your impressions of the recruitment process and the first few days of work with us. We deeply believe that everyone has something interesting to say, because we are unique and think very differently (you can learn more about it from the article about how FRIS® messed up our lives ;) - remember, your observations can contribute to improving the current situation.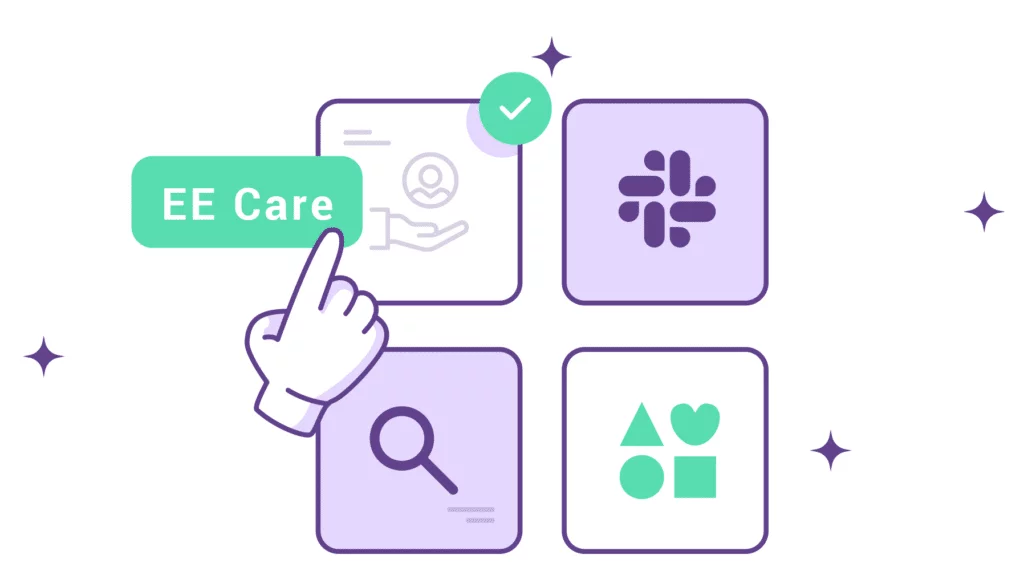 After the first month and beyond
You can already create your own emojis on Slack (which means you enrich our organizational culture ;). As for your care, this mission definitely does not end. There's still so much ahead of you: you can deepen your knowledge in an interesting field, but you can also learn something completely new, you can come up with a role that will bring previously unknown value to the company. To direct this stream of possibilities, EE Care is waiting for you, which is a monthly meeting with your assigned mentor, who will oversee your development by conducting regular feedback sessions.
But what's the point?
Why am I even writing about this? For two reasons. Perhaps you are considering joining our team and just want to know what it looks like in practice, that's one. Two, numerous studies (including Employee Experience 2019) indicate that the role of onboarding is crucial both in building employee engagement and reducing turnover in staff. It is clear from this that we are interested in long-term cooperation with people who want to do more than "punching the clock at work." It is not a big secret that some members of our tribe have been with us for over 5 years.
As you read this, we may have improved the entire process once again, because after all, those who do not develop, regress. And this certainly does not close the topic.