We've solved one of the biggest online shopping problems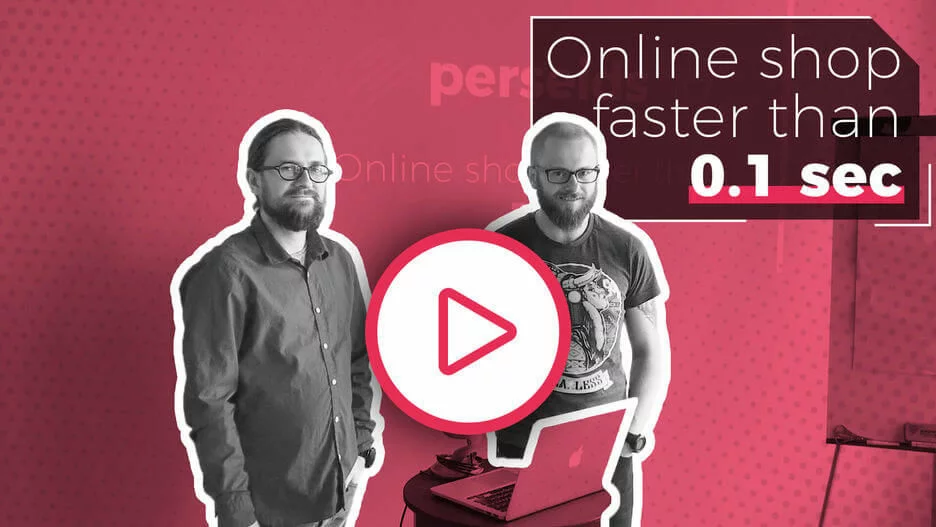 65% of customers abandon purchase process if they have to wait longer than 5 seconds for an online shop to load. We know how to solve this problem, which currently is one of the biggest e-commerce challenges.
We've found a new approach to build and develop online shops. That is why today we want to tell you about Perseids.io, our newest e-commerce solution The most important goal for e-commerce business is to solve performance issues of an online shop. The most important goal of Perseids.io is to challenge and deal with this problem.
Perseids.io VLOG
Below you can find more details about our product. In the movie you will find detailed information about increasing online shop performance.
How Perseids.io can speed up an online shop
As eEngine Software House we are involved in e-commerce from our beginnings. We did develop, support and own an e-commerce software with around 150 shops working on it. Knowing everything about the business specifics and clients expectations as well as people who are buying on the Internet is our priority. Over the last decade, we've learned that one of the biggest concerns of online shops is the performance and page load time of an online shop. Nobody solved it. Till now.
One day I felt an impulse to invent the Perseids.io and start with a demo version of an online shop. I knew that thanks to the demo I would be able to verify my theories in practice.
It turned out that I was right.
How does the traditional online shop work
In the beginning, it was crucial to define, why does the traffic effects page loading time, for example during a marketing campaign.

It turned out the reason behind it was a traditional construction structure of an online shop. It is very monolithic with, many difficulties to adjust (when the traffic is increasing) and lack of responsiveness. In the end, page load time can reach up from 3 to 15 seconds.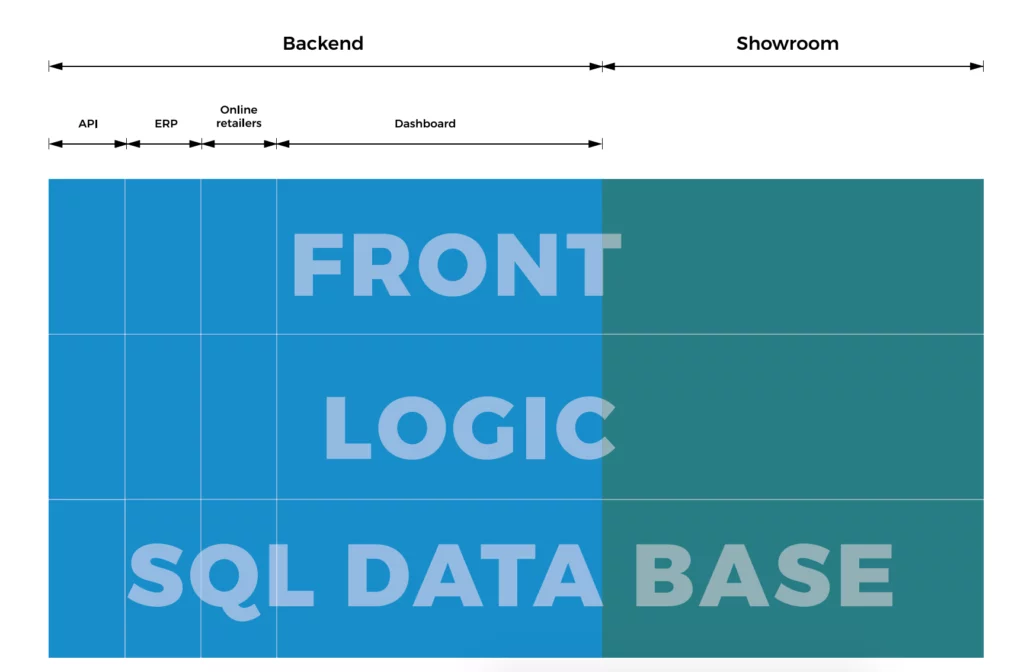 But there is more to it. An online shop doesn't operate in a vacuum. Integrations, online payment systems and marketing tools are aggravating Many online shops are integrated with ERPs, invoicing applications etc. Each element can be an additional load that affects performance.
Transforming e-commerce into an overweight turtle with integrations entity is really easy. Additionally, when clients are shopping during the sale, performance is drastically decreasing.
Perseids.io – online shop faster than 0,1 second
Clients are very impatient. They expect to make a purchase without unnecessary complications and as fast as possible. It is unthinkable to bring to the situation when clients can't purchase during the sale because of insufficient server infrastructure (page load time increasing).

We have found a solution which speeds up the average server time respond up till 0,1 second.
In practice it means faster loading time of your e-commerce (less than 1 second).
Perseids.io can fasten online shop because our product allows to separate showroom (frontend) from dashboard (backend). It means we are taking off the weight of ongoing processes in the back of the store from the frontend. Additionally, we put emphasis on simple business logic and we are using a NO SQL database. Such solution gives us more responsiveness and speed in contrast to traditional SQL.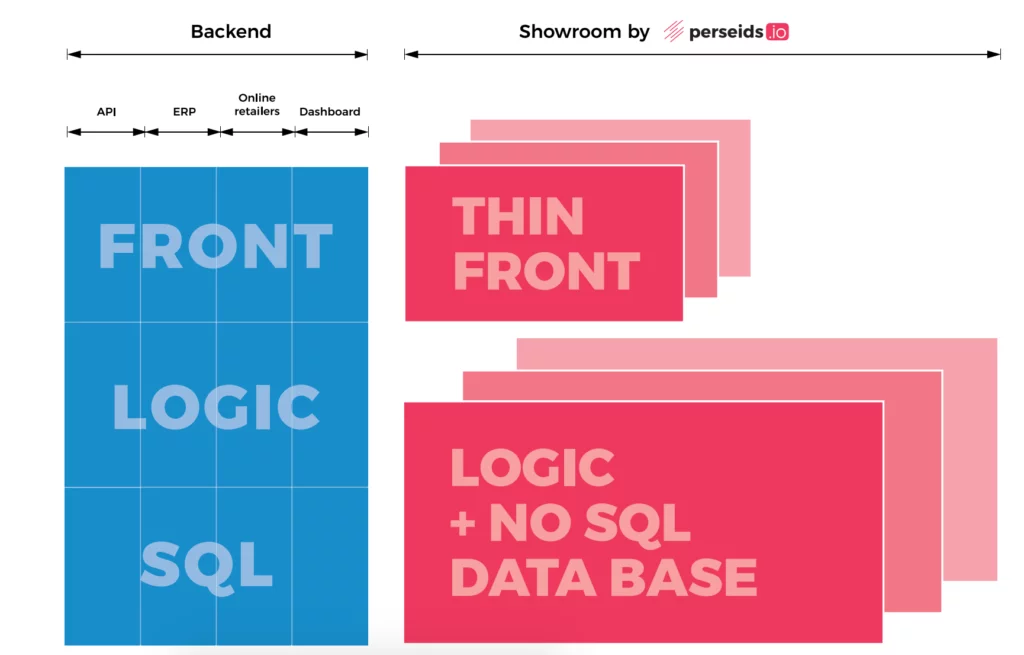 What are the benefits of Perseids.io?
Thanks to Perseids.io, I can point out the most important benefits it will bring for your online shop.
First of all, the online shop can accelerate average server response time to less than 0,1 second. Imagine how this will affect the page loading time.
Primarily the customers will buy more because they will not be irritated any more by slow frontpage loading time. This leads to a better conversion, decreasing bounce rate and abandoned shopping carts. Mobile devices will feel it most.
Perseids.io allows to accelerate the online shop without changing software. We used to speak with Clients who can't afford to transfer their businesses to another software. It was too expensive operation. Not only the costs was unacceptable but also changing the business processes standing behind the online shop. Perseids.io is a solution to all online shops with inefficient software. You can speed up your shop without abandoning your good old dashboard.
And – last but not least – season sales or intense marketing campaigns wouldn't be stressful thanks to Perseids.io. No matter how many unique visitors are visiting the online shop. One or one thousand. The average response server time will be always on the same constant level, beneath 0,1 second.
These are the most important benefits of Perseids.io. As you can see our product offers not "only" an acceleration but also few more things.
Perseids.io is a startup
This is a brief vision of Perseids.io. We know there is a great potential in it, yet we still treat this product as a startup. Nowadays we are smoothly passing from the idea stage to developing an MVP.
Today there is no public demo version of Perseids.io online shop, but we are currently working on an example of our product in practice.
One thing is sure: an online shop can be faster than 0,1 second.
If you are an e-commerce and want to speed up your online shop, feel free to contact us. We can talk how Perseids.io will work for you.
If in our product you see an opportunity to make some spectacular things in a business way (for example an investment), feel free to contact us. We are looking for someone to help Perseids.io go global.
Perseids.io arrives at InfoShare 2017
We'll be with Perseids.io on this year's InfoShare conference. You can find us somewhere in startup section. Feel free to visit us and talk about our product, opportunities and share your feedback with us.
Would you like to know more?
I know you probably have lots of questions. My post didn't answer to many of them, so don't hesitate and ask me anything about Perseids.io in the commentary section below. You can also write an email: hello@perseids.io. You can be sure I will answer any query.